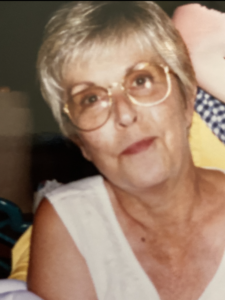 Jean Ann Mongillo
November 14, 1946 – September 23, 2021
Jean Ann Mongillo passed away peacefully in her home, surrounded by family on September 23rd, after a long battle with metastatic breast cancer. She was 74 years old. It would be wrong to say that Jean lost her battle, because she never stopped fighting. No matter how sick she was, she was determined to fight to stay with her loving husband, Anthony and her family. Just because she is no longer here, it doesn't mean she lost her fight.
Jean worked for many years as an office manager for a plumbing company. She and Anthony loved to travel to the Smoky Mountains and Gatlinburg, Tennessee almost every year for 40 years. Her true passion was quilting and sewing. She was a woman of many talents. Her quilts were entered at many of the local fairs and won many ribbons. She was proud of her quilts and as she should be; they were all very beautiful. She also loved cooking and baking.
She was married to the love of her life, Anthony Mongillo for almost 57 years. Jean was a fun-loving mother of two children: Michael, Gina (Derrell), a loving Grandma to four beautiful Grandchildren: Sean, Hannah, Tori and Gabbi, and a Great Grandma to her only Great Grandchild; her pride and joy: Eleanor Jane, or as she called her "Ellie Belly".
Jean specifically requested a private cremation, and private services with immediate family only.
Jean will be greatly missed by her husband, children, grandchildren and her "Ellie belly", as well as her friends and fellow quilters.