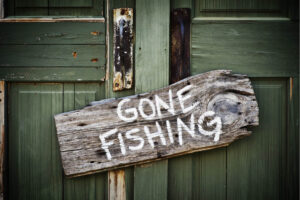 Lowell, "Butch", Hawkins went to be with the Lord on Thursday, October 24th, 2019. He was born on November 2, 1945, to Charles Hawkins who preceded him in death.
On June 5th, 1999, he married Rochelle Hall from Chesterton who survives him. They affectionately referred to each other as "Mabel" and "Homer".
Butch is survived by his children; Paul Hawkins of Louisana, Tracey Hawkins of Michigan, Scott Hawkins of Indiana and Amber (Troy) Layton of Oregon, grandchildren; Kyle, Dustin, Danny & Breanna and Great Grandson Grayson.
He is also survived by his in laws: Chuck & Nola Hall, Brother in Law Chuck Hall, Sister in Law Karla (Ken) Biesboer of Chesterton, nieces and nephews; Curtis, Stephanie, Charles, Tamara, Alisha & Nicole Moloney as well as several great nieces and nephews.
He was also preceded in death by his Sister in Law Joan and nephew Chad.
Butch was an avid fisherman. Besides Rochelle, his favorite catch was catfish. He loved being outdoors camping with Rochelle and his dog Popeye by his side. They spent many, many weekends in the camper in front of the campfire. If he wasn't outside, he was downstairs in his basement with all his model trains. He loved spending time with kids and grandkids any chance he could.
A Celebration of Life will be held on his birthday, Saturday, November 2nd at Lakeview Christian Center in Michigan City with Pastor Loren Hodum officiating. Visitation will be held from 11-12 with a service starting at 12:00 pm.
In lieu of flowers, donations may be made to the family to offset the cost of the arrangements.