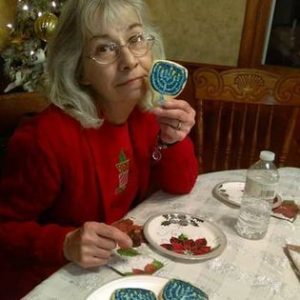 Peggy Anne (Groomer) Jarosak, age 69, of Portage, passed away on Sunday, July 24th 2022 in her Portage Indiana home.
Peggy was born on September 27th, 1952 in Gary Indiana. She was the daughter of Norris Eugene & Alma Daily Groomer. Peggy was a graduate of Portage High School Class of 1970. She married her High School sweetheart, Terrance (Terry) Allen Jarosak on October 7th 1970 and had two children.
Peggy was a homemaker. She enjoyed gardening, the outdoors, music, and loved spending time with her grandkids. Her family and friends will miss her deeply.
Peggy is survived by her husband Terry Jarosak of Portage, Sister Patty Linkinhoker of San Antonio Texas,, daughter Tera (Rusty) White of Portage, son Timothy Jarosak of Portage; five grandchildren: Travis, Madison & Brady White, Justice & Cylus Jarosak all of Portage. and several nieces, nephews, and great nieces & nephews.  She was preceded in death by both her parents, sister Carolyn Lowe, and brothers Bill & Fred Groomer
Cremation will take place at Crown Cremation Services.  There will be no services or memorial held.