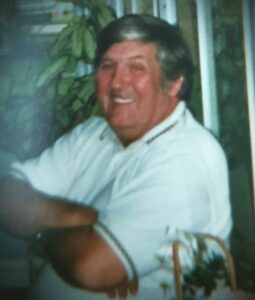 Thomas E. McCarthy of Gary, IN passed away on July 18, 2020 in the comfort of his own home at the age of 85.  Tom was preceded by his mother and father, brother, and eldest son Thomas P. McCarthy.
Thomas married his wife Carolyn P. McCarthy on October 2, 1954. Survived by Carolyn, they had 65 yrs. and 5 children together.  He is also survived by his sister Patricia Mccarthy Ison and his children Sherry McCarthy Bakker, Michael (Sue) McCarthy, Tammy McCarthy, and Vernon (Sharon) McCarthy.  They had 5 grandchildren Melissa (Sean) Cantrell, Michael (Maria) McCarthy, Colleen (Mark) Molitor, Miranda (Justin) VanderWerff, Mallory Bakker, Cory McCarthy, and Zachary McCarthy.  Tom loved children and was very happy to have 9 great grandchildren.  He was the gentle giant and kids loved him!
Tom was known for his kind soul, generosity, and hard work ethic, his amazing sense of humor will be missed.  Through his many challenges in life he never complained and was the most positive person you could wish to meet. He was a fighter that never gave up; he enjoyed the simplest things in life, and he left us on his terms peacefully in his home.
Due to the current COVID situation there will be no showing or services open to the public.
Tom was loved by ALL and will be missed by MANY!  We love you husband, father, brother, grandfather, great grandfather, uncle and friend!
THOMAS EDWARD MCCARTHY RIP MARCH 6, 1935 TO JULY 18, 2020